WHISKY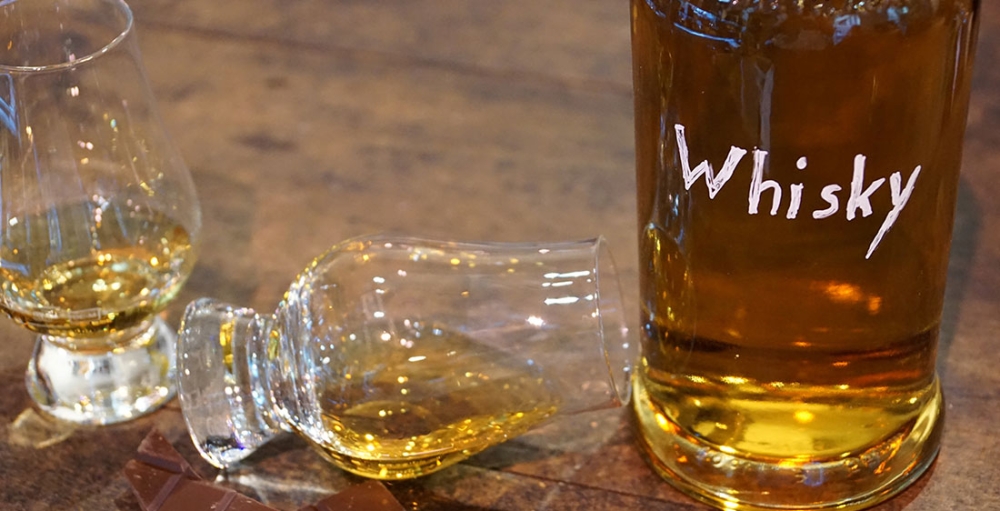 The name of the "water of life" produced in Scotland and Ireland comes from the Celtic, which has been official languages for ages. Before bearing the name of "whisky" (or whiskey if it is produced in Ireland or in the United States), the drink was called "Uisge Beata", which means "Water of Life" in Celtic. The name evolved to become Usquebaugh, then Uisge and finally Whisky.
Whisky has been produced traditionally by local farmers for ages till the damned day in the XVth century, where Charles I decided to earn a lot of money with this activity. So he decided to tax the production of alcohol on the whole territory. The Scottish parliament closed on his heels very quickly. This had dramatic consequences for the local farmers, and in fact the production of alcoholic beverages was limited to some privileged classes.
This was also the beginning of a great adventure where the law and the local farmers deployed a vivid imagination. Humour was not always absent of this tribulations. For instance, Hellen Cumming, the wife of a moonshine distiller invited systematically the excise agents to have a nice meal when they came around for a control. This let his husband the time to disappear in the surrounding mountains. At a corner of the barn, she used to hang a red flag, which her husband could see from his hiding place. As long as the flag was flying over the barn, he knew the excise men still were present at the farm....
Now in our shop you will find different exclusive whiskys from different Countries... 
---