NOW IN GIFT TUBE ! TATRATEA is an innovative liqueur based on the basis of black tea, with distillates and estracts from fruit and herbs. All ingredients are purely natural.  Tatratea 22% Coconut is a unique tea-based herbal liqueur made exclusively of natural ingredients. It is a concentrate of exceptionally fine purified grain alcohol, first-class white tea, natural extracts from alpine mountain herbs, fruit extracts, distillates and pure Tatra mountain water. 
This tea contains 62% ABV and comes in a 0.7 l bottle. It is yet another, somewhat stronger recipe of TATRA TEA 52% ORIGINAL. The base comprises ingredients used in  TATRA TEA 52% ORIGINAL fortified with blueberry extract and aroma. We produce it in a limited complimentary edition of 50,000 pcs per year.
TATRATEA product family involves 6 TATRATEA product variations:
TATRATEA 22% Coconut, TATRATEA 32% Citrus / TATRATEA 42% White / TATRATEA 52% Original  / TATRATEA 62% Forest Fruit  / TATRATEA 72% Outlaw?
Alc: 62%
Vol.: 0.7L
Country Slowakia
?
---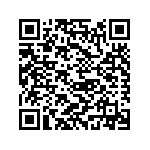 ---
Weitere Artikel aus dieser Kategorie:


---
Kunden die diesen Artikel angesehen haben, haben auch angesehen:


---
---
3 from 4 Products in this category