HEDONIST is an ultra-premium spirit with an exquisite and subtle blend of cognac, natural ginger and a touch of vanilla. Handcrafted in the purest traditions of exceptional cognac with the delicate art of blending, HEDONIST seduces the lovers of new sensations and experiences. The harmony of the blend delivers the richness of cognac on the first note; the light bitterness of the ginger comes after whilst a sweet and fresh note of vanilla lingers beautifully at last. This wonderful creation gives a full sensational experience of delicate aromatic cognac. Once you try HEDONIST for the first time, it will charm you till the last drop.
HEDONIST was awarded the Top 3 of the Best New Products at Cocktails Spirit 2012 Paris and the Bronze award at the Hong Kong International Wine & Spirit Competition 2012. The unique taste was used by Louis Vuitton Paris, VERTU and AsiaSpa.
You can enjoy it on the rocks or in cocktails.
Our recommendation
HEDONIST POOL
In a 70cl wine glass "Cabernet Sauvignon"

Pour 2/3rd of ice cubes into the glass

Pour Hedonist and Brut Champagne

Squeeze lime & lemon and throw into it

Gentle stir with barspoon
Produced : France
Alc: 29%
Vol: 0.7L
---
For more information, please visit the
home page
for this product.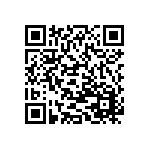 ---
Weitere Artikel aus dieser Kategorie:


---
Kunden die diesen Artikel angesehen haben, haben auch angesehen:


---
---
4 from 6 Products in this category